European Merger Control: The Challenges Raised by Twenty Years of Enforcement Experience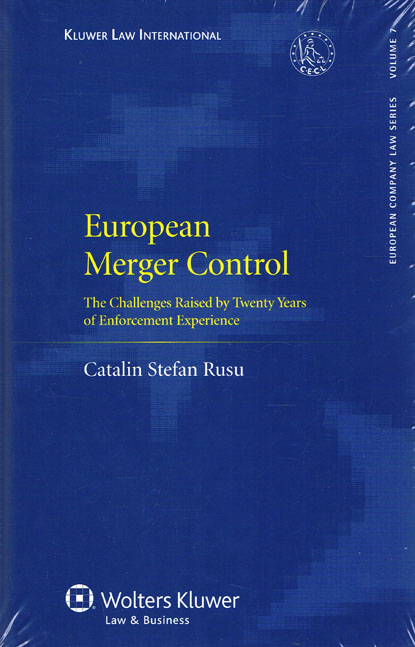 ISBN13: 9789041132598
Published: September 2010
Publisher: Kluwer Law International
Country of Publication: The Netherlands
Format: Hardback
Price: £147.00

Twenty years of experience have inevitably brought to light challenges and tensions in the enforcement of the European merger control system. Some of these challenges have been faced, some have been solved and some remain latent. This very valuable study starts from the proposition that the EU has never fully acknowledged those fundamental challenges which relate to the rationale behind merger control in Europe. The author shows how the Commission's focus on adapting the rules of merger control to the economic realities of the future business environment, although designed with a view to facilitating European integration, has compromised attainment of legal certainty, transparency and welfare enhancement. In its detailed evaluation of the 'future market structure prediction process' embedded in European merger control policy, this book approaches two rock-bottom, far-reaching questions:
In what ways does merger control promote consumer and societal welfare?
Is the Commission able to correctly predict the outcome of any given concentration transaction?
These considerations take the reader through a deep and searching analysis that calls into question the very credibility and transparency of the system, leading to alternatives which promise a new clarity of purpose and procedure. The author describes how these recommendations can be integrated into the functioning framework of the European project. Taken fully into account along the way is a wide spectrum of relevant source material, including the following:
applicable articles and chapters of the founding and subsequent European Treaties;
secondary European legislation concerning competition and merger activity;
domestic competition laws;
guidelines, notices and action plans;
competition law reviews, statements of intentions;
draft legislative attempts;
speeches on the enactment and purpose of merger control;
Member States' views concerning European merger control as expressed during Council negotiations;
officially available concentration-related statistics; and
a wide-ranging literature review covering both the legal and economic sides of merger control.
Throughout, the author substantiates theoretical assertions with case law examples, clearly exposing doctrines arising from such cases as Continental Can, Phillip Morris/Rothmans and the Airtours, Schneider and Tetra Laval trilogy. A unique feature of the analysis draws on the author's personal experience while working for a Brussels competition law firm. This book is a remarkable compound of academic guide to the roots and rationales of the European Merger Control System, practical guide to the day-to-day intricacies of merger control enforcement, and 'raw' guide for decision makers and merger control law enforcers. It will be of immense value in all three contexts.