London's Livery Companies: History, Law and Customs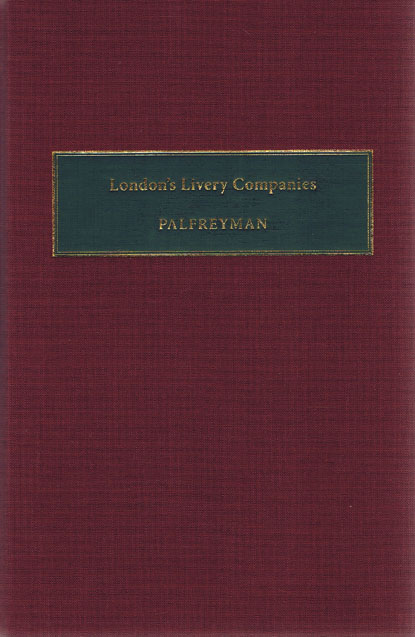 ISBN13: 9781907139079
Published: April 2010
Publisher: D Palfreyman
Country of Publication: UK
Format: Hardback
Price: £35.00

Wildy's Book of the Month - August 2010
Some 40,000 people belong to over 100 City Companies within the Square Mile of the City of London. These organizations are commonly referred to as livery companies, and date back as far as 1155 in the case of the Worshipful Company of Weavers.
This book answers the many questions posed about this social and charitable livery activity, and for the first time data from the annual accounts of the charities controlled by the City Companies is collated to show just how extensive is the financial support provided by them to a huge range of charitable endeavours not only in London and nationally but also internationally.
Are these liverymen (and liverywomen) some kind of secret society, like the Freemasons; or simply an innocent lunching-club like the Lions or Rotary, duly concentrating on charitable activities?
How did the medieval craft or trade guilds ('misteries') evolve into the wealthy - and not so wealthy - livery companies that still flourish today?
If now there are precious few shipwrights or clothmakers around in our post-manufacturing economy, who does become a member of the Shipwrights' Company or the Clothworkers' Company, still less of the Bowyers, the Broderers, and the Loriners?
Why and how are new companies added to the list - the World Traders in 2000, the International Bankers in 2001, and the Tax Advisers in 2005 as examples of the `misteries' of modern economic life?
Were the medieval guilds a drag on economic development, or a valuable social support network in a harsh world?
Did the liverymen of the 1640s back the King or Parliament in the Civil War, and why were they crucial in the process that led to Charles I being beheaded?
How were the respectable livery companies linked to the distinctly not respectable Hell-Fire Club in the 1760s?
All this and more answered in
London's Livery Companies: History, Law and Customs