Morgan and Burden on Computer Contracts 8th ed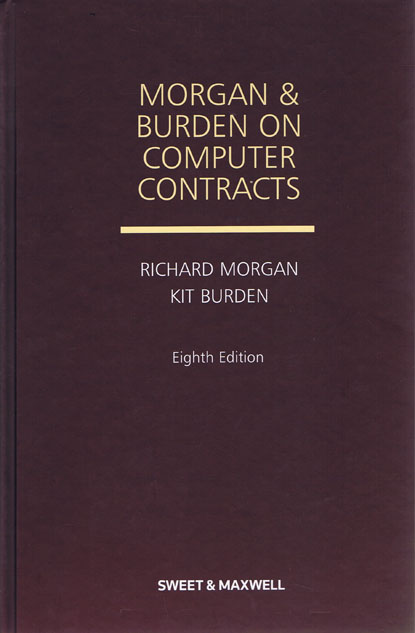 ISBN13: 9781847036117
Published: June 2009
Publisher: Sweet & Maxwell Ltd
Country of Publication: UK
Format: Hardback & CD-ROM
Price: Out of print

This new edition of Morgan and Burden on Computer Contracts presents a highly practical analysis of contracts relevant to the purchase and use of computers and computer services. Based around an extensive set of precedents, it is an ideal drafting tool for all those requiring up-to date guidance on this fast-paced area.
INDISPENSIBLE GUIDANCE:-
Features separate chapters for different kinds of agreements, clearly categorised and laid out for ease of reference
"Key-point" checklists offer highly practical guidance on drafting and managing IT services
Deals with new areas such as Disability Discrimination, Website development, E-Commerce and Web 2.0 so you remain fully up-to-date with the latest changes
The accompanying CD-ROM enables rapid cutting and pasting of precedents into documents
ESSENTIAL COVERAGE:-
The Importance of Contracts and Main Types
Acquisition: Hardware; Commissioned Software; Licences; PCs; Distribution and Marketing; Test Agreements; Leases
Maintenance: Hardware Maintenance; Software Maintenance
Technology Transfer
Other Computer Services: Consultancy; Outsourcing; Service Contracts (Bureaux; Internet Services, etc)Procurement: Public Sector; Private Sector
Precedents
Appendix: Sources of Advice
All recent legislation and case law is considered, and a CD-ROM containing all the precedents- ideal for rapid drafting and amendment- is included.