Prescription in Tort Law: Analytical and Comparative Perspectives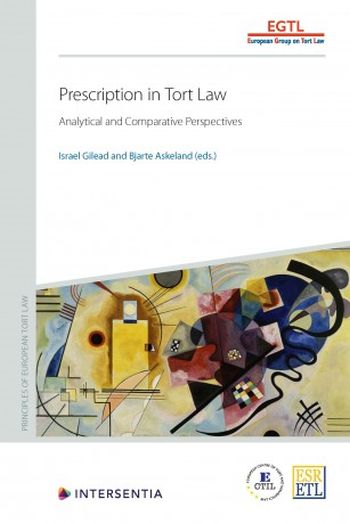 ISBN13: 9781780689630
Published: August 2020
Publisher: Intersentia Publishers
Country of Publication: UK
Format: Paperback
Price: £113.00

Usually despatched in 1 to 3 weeks.
Prescription is a major legal defence that bars civil actions on the claim after the expiry of a certain period of time. Despite its far-reaching practical effects on litigation and on society at large, and the fact that it is the subject matter of pervasive legal reforms in many countries, the law of prescription (limitation of actions) is rarely discussed, analysed and compared.
To meet this challenge, this book canvases in-depth the law of 15 selected jurisdictions (covering Europe, South Africa and the US jurisdictions) and extensively analyses in comparative perspective the elements of prescription (accrual of the cause of action, prescription periods, rules of suspension, renewal, extension, etc), their interrelations, and the policy considerations (including economic analysis). Topics also covered include the notions of 'action', 'claim', and 'cause of action', subjective and objective prescription, statute interpretation and judicial discretion. The book concludes with how the present law can be improved and where suitable harmonised. While its main focus is the prescription of tort claims, the analysis, comparison and conclusions are highly relevant to most civil actions.
Prescription in Tort Law is the result of a three-year research project lead by the European Group on Tort Law (EGTL) that brings together leading academics of the field. It is an invaluable resource for private lawyers.