How International Law Works in Times of Crisis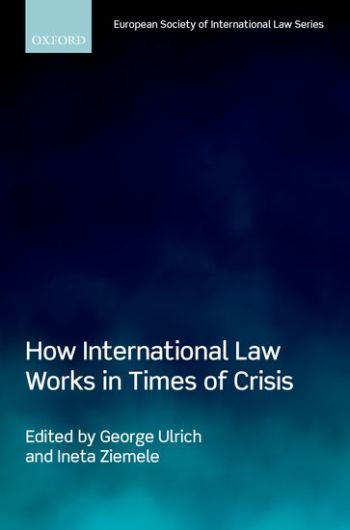 ISBN13: 9780198849667
Published: October 2019
Publisher: Oxford University Press
Country of Publication: UK
Format: Hardback
Price: £100.00

Despatched in 5 to 7 days.
For some time, the word 'crisis' has been dominating international political discourse. But this is nothing new. Crisis has always been part of the discipline of international law.
History indeed shows that international law has developed through reacting to previous experiences of crisis, reflecting an agreement on what it takes to avoid their repetition. However, human society evolves and challenges existing rules, structures, and agreements. International law is confronted with questions as to the suitability of the existing legal framework for new stages of development.
Ulrich and Ziemele here bring together an expert group of scholars to address the question of how international law confronts crises today in terms of legal thought, rule-making, and rule-application. The editors have characterized international law and crisis discourse as one of a dialectical nature, and have grouped the articles contained in the volume under four main themes: security, immunities, sustainable development, and philosophical perspectives.
Each theme pertains to an area of international law which at the present moment in time is subject to notable challenges and confrontations from developments in human society. The surprising general conclusion which emerges is that, by and large, the international legal system contains concepts, principles, rules, mechanisms and formats for addressing the various developments that may prima facie seem to challenge these very same elements of the system. Their use, however, requires informed policy decisions.