Contract Law in Hong Kong: A Comparative Analysis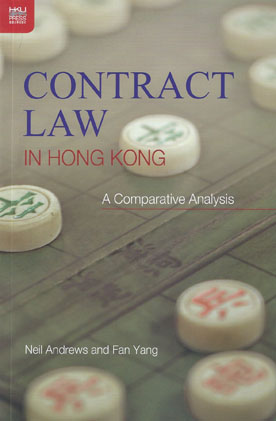 ISBN13: 9789888208890
Published: January 2018
Publisher: Hong Kong University Press
Country of Publication: Hong Kong
Format: Hardback
Price: £35.00

Contract Law in Hong Kong: A Comparative Analysis provides readers with a clear understanding of contract law in Hong Kong as well as its counterpart in England.
It enables readers to navigate a vast number of Hong Kong and English contract law cases more efficiently and effectively, gaining a full picture of the subject in the process.
The book is divided into thirteen chapters. Each chapter opens with a summary of the main propositions in the relevant area, followed by detailed analysis and case law discussion. It also explores Hong Kong's developments of contract law and incorporation of English contract law, as well as its deviations from other common law jurisdictions. The text is supplemented by supporting references in the notes and by suggestions for further reading in the bibliography.
Contract Law in Hong Kong has been designed to be a textbook for teaching. It is also an ideal reference work for practitioners and other interested parties, such as arbitrators, jurists, and business people.