Merger Control in the EU and Turkey: A Comparative Guide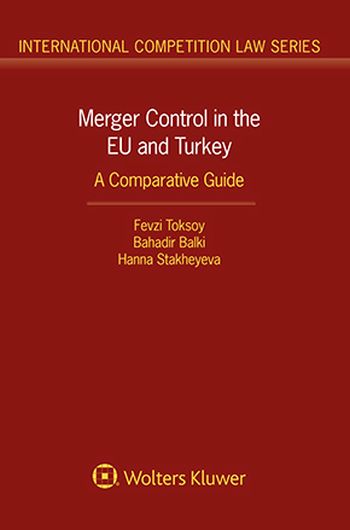 ISBN13: 9789403509341
Published: September 2019
Publisher: Kluwer Law International
Country of Publication: The Netherlands
Format: Hardback
Price: £104.00

Merger Control in the EU and Turkey analyzes and demonstrates how (and to what extent) the rules and principles governing concentrations between undertakings in the EU competition law are reflected in a respective law in Turkey. As a country on the way to integration with the European Union (EU), Turkey has been following EU principles in establishing and improving its merger control regime, as well as overall competition law, keeping pace with changes in relevant EU legislation and case law. However, as is to be expected, specific adjustment needs engender significant differences in the two regimes. This book, for the first time, introduces the reader to the issues of concentration/merger control, which are relevant when preparing a transaction in the EU with an effect on competition in Turkey or vice versa.
The authors—all three both practicing lawyers and academicians in Turkey—focus on comparing substantive, procedural and jurisdictional issues and draw parallels on their regulation in the EU and Turkey. These matters include the following:
determining whether a transaction shall be regarded as a notifiable merger, hence be subject to control;
financial thresholds used for allocating jurisdictions;
extraterritoriality of merger control;
relationship between the significant impediment to effective competition (SIEC) test and the dominance test;
determination of the relevant market;
techniques used for assessment of horizontal and non-horizontal mergers;
procedural duties of competition authorities in relation to merger remedies;
third-party rights;
gun-jumping fines and other sanctions for failure to comply with merger control requirements; and
peculiarities of assessment of mergers in the big data world.
Each chapter provides an overview of the respective issues in the EU and Turkey with reference to the cases, projecting a clear understanding of the main similarities and differences in the two regimes. A notable feature is an in-depth analysis of applicable case law concerning each issue, with most of the Turkish decisions available in English for the first time.
In addition to these practical issues, the book's comparative approach will prove to be of great value. With its clear answers to questions about what transactions are subject to merger control, what criteria are used in assessing those transactions, and the main issues that a foreign company should be aware of while merging with another foreign company with effect in Turkey and/or EU, the book will be of immeasurable value for lawyers and their business clients dealing with multijurisdictional merger cases. Interested academics, students and policymakers will also find much here to attract their attention.