Environmental Law Before the Courts: A US-EU Narrative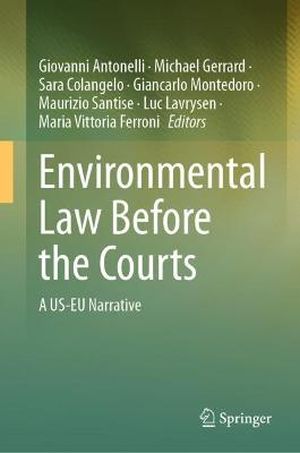 ISBN13: 9783031415265
Published: November 2023
Publisher: Springer International
Country of Publication: Switzerlland
Format: Hardback
Price: £139.99

This book sheds light on the latest trends in environmental law by analyzing some of the main sectors of law, including administrative law, constitutional law, EU law, US Law, and human rights law. It explores the evolution of these sectors before courts and tribunals from a US-EU perspective and from the perspectives of some of the foremost academics and justices from the major jurisdictions.
Supranational and national courts, both in Europe and in the US, have delivered significant environmental judgements in recent years. The corresponding case law reflects how, in many jurisdictions, environmental and climate litigation continues to expand exponentially as a tool to strengthen environmental protection, whether by pushing national governments to be more ambitious or by enforcing existing statutes and regulations.
Courts, particularly after the Paris Agreement, are increasingly seeking their own role as an important player in multilevel environmental governance. Courts in both the US and EU are at the forefront of this process and their role in shaping environmental rule of law will be fundamental in the near future.