Soft Law in International Arbitration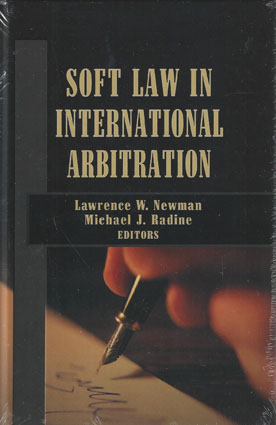 ISBN13: 9781937518431
Published: May 2014
Publisher: Juris Publishing
Country of Publication: USA
Format: Hardback
Price: £70.00

In recent years, a growing body of provisions called "protocols," "guidelines," "checklists" or even "rules" has emerged in international arbitration. Unlike national or international law, or institutional arbitral rules, these provisions are not "mandatory" for arbitration participants.
They range from provisions that can be incorporated into the parties' agreement to arbitrate to suggestions as to the best practices that arbitrators and other arbitration participants may choose to follow. These materials are often collectively referred to as "soft law."
Soft Law in International Arbitration provides a guide to what the editors consider to be the most useful of such materials. The book organizes these materials into five categories, each introduced with commentary by a prominent member of the international arbitration community. Thus, the eighteen documents contained in this book can be regarded as helping to fill in the spaces that substantive law and arbitration rules have intentionally left blank.
Soft Law in International Arbitration is an indispensable commentary for practitioners and academics alike.