The Leading Arbitrators' Guide to International Arbitration 3rd ed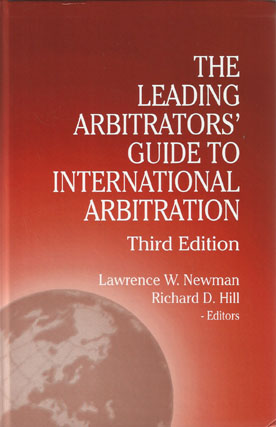 ISBN13: 9781937518332
Published: April 2014
Publisher: Juris Publishing
Country of Publication: USA
Format: Hardback
Price: £165.00

Despatched in 9 to 11 days.
The Leading Arbitrators' Guide to International Arbitration Third Edition offers thoughtful advice and insights into the world of international arbitration from some of the most prominent and experienced international arbitrators in the world.
The contributors are arbitrators from Australia, Belgium, Canada, Chile, Denmark, England, France, Germany, Italy, The Netherlands, Italy, Spain, Sweden, Switzerland and the USA.
The contributors offer insights and advice on the way in which international arbitrations are carried out from the point of view of arbitrators reading pleadings and memorials and listening to witnesses and hearing arguments. The authors' discussions are intended to be thoughtful, insightful and useful - and perhaps, occasionally, iconoclastic. As a result, there may be instances in which the authors disagree with one another on certain points. This is to be expected for there are often many routes that can be taken to achieve a result.
The book will be useful not only to persons who may serve as arbitrators in internatinoal arbitral proceedings but also to those who may, in their position as advocates, wish to persuade persons -- including, perhaps, the authors.