A Practical Guide to Criminal & Regulatory Proceedings in Consumer Protection Matters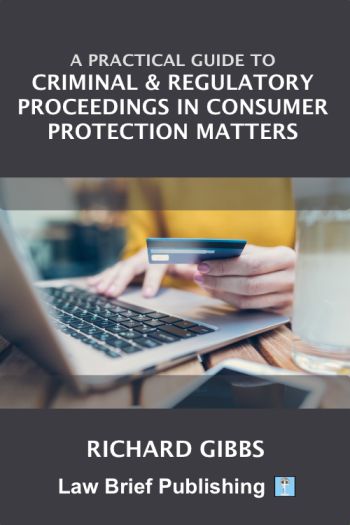 ISBN13: 9781913715298
Published: February 2021
Publisher: Law Brief Publishing
Country of Publication: UK
Format: Paperback
Price: £49.99

Despatched in 8 to 10 days.
The legal profession is going through a period of unparalleled change necessitated, in part, by the growth in criminalisation of matters which in a previous era may have been dealt with in the civil courts or even by way of commercial resolution. In part this has been fueled by the growth of the consumer movement and its reinforcement by the law, originally stemming from Europe but now very much enshrined in English domestic law.
A Practical Guide to Criminal & Regulatory Proceedings in Consumer Protection Matters explains how the law has developed to the point it is now at and sets out how this is now enforced in English courts. Both sides of the civil and criminal landscape are examined as is the way in which the regulations are applied to traders and consumers.
The book addresses the powers of investigation which are created by the various pieces of Consumer focused legislation now in force as well as the criminal offences which can arise. It also explores the steps in case preparation which lawyers may be advised to follow especially given some of the legal presumptions which apply in these type of cases.