CPAG: Benefits for Students in Scotland Handbook 2021/22 19th ed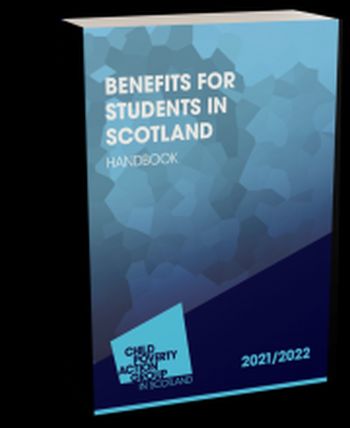 ISBN13: 9781910715826
To be Published: September 2021
Publisher: Child Poverty Action Group
Country of Publication: UK
Format: Paperback
Price: £35.00

The annual Benefits for Students in Scotland Handbook is the most comprehensive guide to benefits and tax credits for students in Scotland.
It includes a quick guide to the grants and loans available for further and higher education in Scotland, and clear, easy-to-use information on students' benefit entitlement and how this is affected by their student income as well as the introduction of universal credit and new Scottish social security benefits. Also included is information on how benefits are affected in vacations and if a student takes time out from their course.
Fully updated for the 2021/22 academic year, the book is an invaluable resource for anyone who advises students in Scotland. It is fully cross-referenced to the law and includes easy-to-use checklists and examples.