Helena Normanton and the Opening of the Bar to Women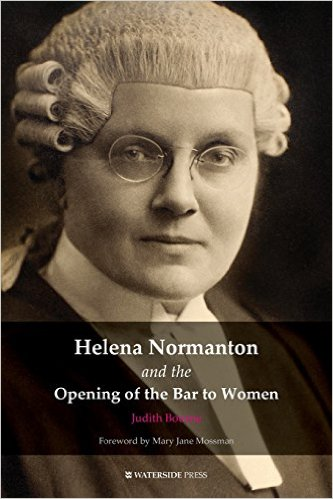 ISBN13: 9781909976320
Published: November 2016
Publisher: Waterside Press
Country of Publication: UK
Format: Paperback
Price: £22.95

Despatched in 4 to 6 days.
The book describes how her ambition was forged as a child after seeing her mother patronised by a solicitor. It tells how the press were quick to pigeon-hole and harass her, leading to disciplinary proceedings for 'self-advertising'.
Enmeshed in a world of men, Helena Normanton faced a constant struggle to establish herself against a backdrop of prejudice, misogyny and discrimination — as when solicitors, fearful of the unknown, were reluctant to instruct her, leaving her to take on poor person's cases, dock briefs and those 'deemed suitable for a woman'.
But Helena Normanton was a force to be reckoned with. She was not just the first woman to be admitted to an Inn of Court, hold briefs in the High Court and Old Bailey, and (with Rose Heilbron) be made a King's Counsel, but a prolific author, leading feminist and speaker who entranced audiences at home and abroad.
Along with the controversies that eternally surrounded her progress and her foibles, this is all contained in this captivating book.