Intellectual Property in the Life Sciences: A Global Guide to Rights and their Applications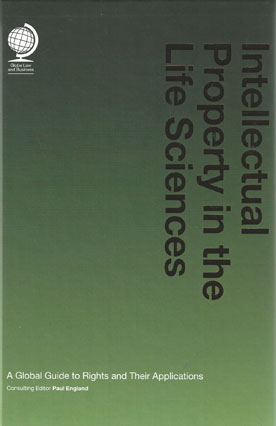 ISBN13: 9781905783571
Published: January 2012
Publisher: Globe Law and Business
Country of Publication: UK
Format: Hardback
Price: Out of print

In the context of challenging economic circumstances, increasing generic competition and greater pressure on drug pipelines, these are unprecedented times for the life sciences sector. The response from many quarters has been diversification and the movement of business models away from traditional 'blockbuster' small-molecule drugs towards more varied products.
However, from university start-ups to the established pharmaceutical giants, the life sciences business still hinges on one simple rule: the need for market exclusivity. Given the difficulty and expense involved in life sciences research, it follows that IP rights, in all their forms, are intricately interwoven with the life sciences.
Intellectual Property in the Life Sciences is an exciting new title designed to provide guidance on the IP issues affecting the life sciences sector. It uniquely satisfies two practical needs: a global reach that reflects the worldwide markets within which the life sciences industry now operates, and a sector-based approach addressing the issues that those in the business face.
Written by a team of the world's leading specialists in the field, including Lewis Ho from Simmons and Simmons, Joachim Feldges from Field Fisher Waterhouse, Miquel Montana from Clifford Chance and Pravin Anand from Anand and Anand, this accessible guide provides an overview of the key international and European IP legislation, complementing the book's central theme of monopoly protection.
In addition, the book features coverage from more than 15 jurisdictions of the most important and topical life sciences issues on which intellectual property has an impact. Subjects explored within the national chapters include small molecules, secondary patents, DNA, biologicals and personalised medicines, patent infringement and enforcement, compulsory licensing, branding and designs, counterfeiting and collaborative models.
This new guide is essential reading for lawyers, in-house counsel and other professionals advising firms in the life science industry.