The Cavendish Guide to Mooting 2nd ed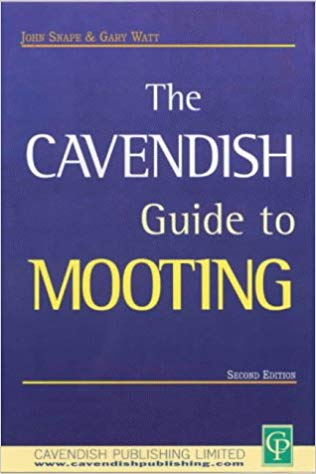 ISBN13: 9781859415498
ISBN: 1859415490
Published: May 2000
Publisher: Routledge-Cavendish
Country of Publication: UK
Format: Paperback
Price: Out of print

Out Of Print
The aim of this text is to provide positive and practical guidance at every stage of the mooting exercise, with hints and tips upon how to research legal points, marshal legal arguments and to present them clearly and confidently.
The book is designed to assist undergraduate and postgraduate law students, but moot judges should also find it useful. Aspects of research methodology, time management, preparation of submissions, legal method, personal presentation and legal argument are all covered in detail.
Short, accessible chapters deal in turn with each of the 100 questions students are most likely to ask about mooting. These questions range from "how do I conquer nerves?" to "what does the Latin in a law report mean?" and "when am I permitted to use policy arguments?".
In addition, the book contains a number of useful appendices, including some example moot problems and an entire transcript of a moot exercise, complete with the judge's questions and the student's response.