Damages and Human Rights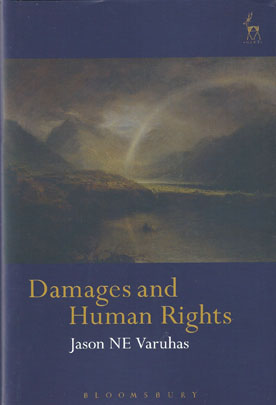 ISBN13: 9781849463720
Published: May 2016
Publisher: Hart Publishing
Country of Publication: UK
Format: Hardback
Price: £130.00

Despatched in 14 to 16 days.
Damages claims under the Human Rights Act 1998 are being made with increasing frequency, yet the theoretical foundations of such damages remain obscure, and courts have struggled to develop a theoretically sound and principled approach to their award and assessment.
The question of how courts ought to approach such novel claims raises a host of complex issues. For example, in fashioning the approach how should courts balance competing concerns such as the importance of vindicating fundamental rights and, on the other hand, the public interest in the preservation of scarce public resources? How can human rights be valued in monetary terms? And is it permissible to read across damages principles developed in the private law of tort to a public law context?
This book explores the theoretical foundations of human rights damages and undertakes a comprehensive examination of when such damages ought to be awarded, how they ought to be assessed, and the range of damages that ought to be available to remedy a rights-breach.
The central thesis is that a vindicatory approach, modelled on the approach to damages in domestic tort law ought to be adopted. Other possible approaches are analysed, with a focus on those adopted in English and comparative case law.
These include the current 'mirror' approach which ties the approach to damages in English law to the European Court of Human Rights' approach to monetary compensation; an interest-balancing approach according to which the award and assessment of damages are dependent on a judicial balancing of individual and public interests; as well as approaches drawn from EU law and United States Constitutional law.
The thesis on which this book is based was awarded the Yorke Prize by the University of Cambridge as the outstanding thesis in law in 2012.