Equity Stirring: The Story of Justice Beyond Law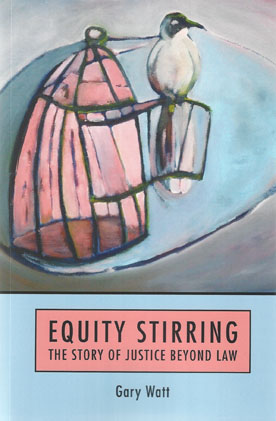 ISBN13: 9781849463553
Published: May 2012
Publisher: Hart Publishing
Country of Publication: UK
Format: Paperback (Hardback in 2009)
Price: Out of print

Sir Frederick Pollock wrote that 'English-speaking lawyers ...have specialised the name of Equity'. It is typical for legal textbooks on the law of equity to acknowledge the diverse ways in which the word 'equity' is used and then to focus on the legal sense of the word to the exclusion of all others.
This book is an exploration of the meaning of equity as artists and thinkers have portrayed it within the law and without. Watt finds in law and literature an equity that is necessary to good life and good law but which does not require us to subscribe to a moral or 'natural law' ideal. It is an equity that takes a principled and practical stand against rigid formalism and unthinking routine in law and life, and so provides timely resistance to current forces of extremism and entitlement culture.
The book provides the legal scholar with deep insight into the rhetorical, literary and historical foundations of the idea of equity in law, and provides the law student with a cultural history of, and an imaginative introduction to, the technical law of equity and trusts.
'This beautiful book, deeply learned in the branch of jurisprudence we call equity and deeply engaged with the western literary tradition, gives new life to equity in the legal sense by connecting it with equity in the larger sense: as it is defined both in ordinary language and experience and by great writers, especially Dickens and Shakespeare. Equity Stirring transforms our sense of what equity is and can be and demonstrates in a new and graceful way the importance of connecting law with other arts of mind and language.'
James Boyd White, author of Living Speech: Resisting the Empire of Force