Criminalising Cartels: Critical Studies of an International Regulatory Movement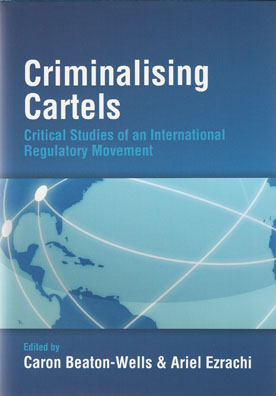 ISBN13: 9781849460255
Published: February 2011
Publisher: Hart Publishing
Country of Publication: UK
Format: Hardback
Price: £160.00

Despatched in 4 to 6 days.
This book is inspired by the international movement towards the criminalisation of cartel conduct over the last decade. Led by US enforcers, criminalisation has been supported by a growing number of regulators and governments. It derives its support from the simple yet persuasive proposition that criminal sanctions, particularly jail time, are the most effective deterrent to such activity. However, criminalisation is much more complex than that basic proposition suggests.
There is complexity both in terms of the various forces that are driving and shaping the movement (economic, political and social) and in the effects on the various actors involved in it (government, enforcement agencies, the business community, legal profession, and general public).
Featuring contributions from authors who have been at the forefront of the debate around the world, this substantial 17 chapter volume captures the complexity of the criminalisation phenomenon and considers its implications for building an effective criminal cartel regime, particularly outside of the USA. It adopts a range of approaches, including general theoretical perspectives (from criminal theory, economics, political science, regulation and criminology) and case-studies of the recent practical experience with the design and enforcement of a criminal cartel regime in various jurisdictions (including in the UK, Australia, Germany, Ireland and Canada).
It also explores the international dimensions of criminalisation - its specific practical consequences (such as increased potential for extradition) as well as its more general implications for trends of harmonisation or convergence in competition law and enforcement.