Palmer's Limited Liability Partnership Law 2nd ed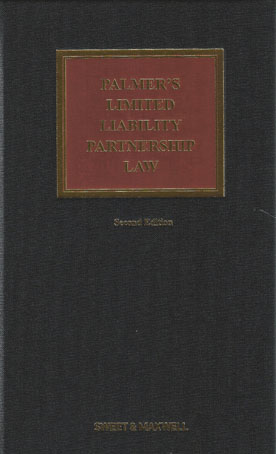 ISBN13: 9781847036360
Published: December 2011
Publisher: Sweet & Maxwell Ltd
Country of Publication: UK
Format: Hardback
Price: Out of print

This new edition provides a complete guide to the law of limited liability partnerships with detailed commentary and analysis, legislation and regulations relating to LLPs. It also unifies the applicable legislation into three user-friendly and unique appendices not available anywhere else.
With in-depth analysis and commentary from leading academics and professionals in the fields of insolvency, accountancy and company law, this is a one-stop reference on the law that has developed around LLPs since their creation by the Limited Liability Partnerships Act 2000, including relevant changes introduced by the Companies Act 2006.
In the new edition chapters have been broken down for easier reference and to ensure that the Limited Liability Partnerships and relevant Acts are covered in full. Part B contains the legislation establishing and applying the law to LLPs. Part C contains the modified text of the other Acts as applied to LLPs and Part D does the same for those SIs applied only by reference to LLPs. Parts C and D are therefore unique and not available anywhere else.
Not only will the new edition be able to help you adjust to the changes already in force but it will also ensure you are fully briefed and prepared for advising on LLPs.
Offers a complete guide to the law of limited liability partnerships with detailed commentary and analysis on the legislation, regulations and forms relating to LLP s as consolidated by the Act
Updated to include the relevant changes introduced by the Companies Act 2006 and the latest developments to partnership law
Includes guidance on how to interpret the law to best advise clients specifically regarding the change of LLP status
Provides practical remedies to resolve conflicts
Updated to include the changes to the Limited Liability Partnerships Act as well as the legislation and regulations supporting it
Written by leading experts in the field of accountancy, insolvency and company law
Provides reproduced legislation in appendices to clarify the law
Includes a comprehensive list of appendices to assist you in understanding the corporate form
Unique and user-friendly appendices comprising all relevant legislation as modified for LLP s including over 25 Statutory Instruments