Restrictive Covenants and Freehold Land: A Practitioner's Guide 3rd ed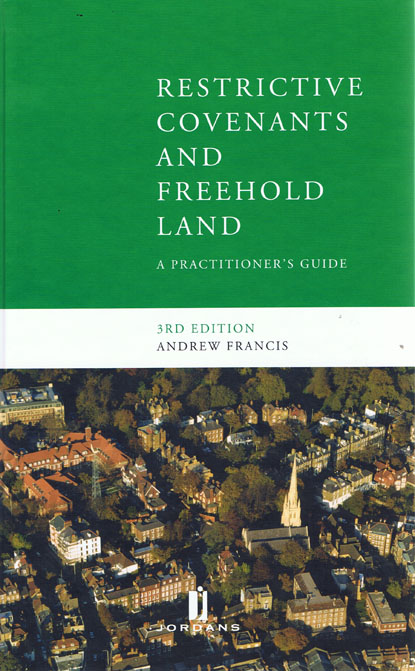 ISBN13: 9781846611728
Published: August 2009
Publisher: LexisNexis Butterworths
Country of Publication: UK
Format: Hardback
Price: Out of print

An essential guide for the practitioner requiring an understanding of the law of restrictive covenants affecting freehold land. In this book a complex topic is made intelligible by easily understood text, complemented by flowcharts and checklists. This enables the adviser to solve problems quickly and accurately. The author brings his extensive experience of cases involving covenants to the work, dealing with issues that arise in practice both comprehensively and with authority.
The third edition has been fully revised and enlarged within the existing framework. Recent important cases considered include: City Inns v Ten Trinity Square, Graham v Easington District Council, Winter v Traditional & Contemporary Contracts, Shephard v Turner and Field Common v Elmbridge Borough Council.
Changes effected by the Planning Act 2008 to the power to override covenants, and the new regime in the Lands Tribunal under the Courts Tribunals and Enforcement Act 2007 are examined in full.
The book considers all the key issues affecting restrictive covenants, including:
How to draft restrictive covenants
How to understand the meaning of the words used in them and how to advise on their validity and
enforceability, with consideration of declaratory claims
How to enforce covenants by injunctions, or by damages
How to spot the special rules which apply to statutory authorities when imposing, overriding, or enforcing restrictive covenants
How to deal with applications to discharge, or modify covenants in the Lands Tribunal - with summaries of most of the decisions in this jurisdiction within the past three decades and earlier
How to arrange restrictive covenant indemnity policies