Administrative Justice and Asylum Appeals: A Study of Tribunal Adjudication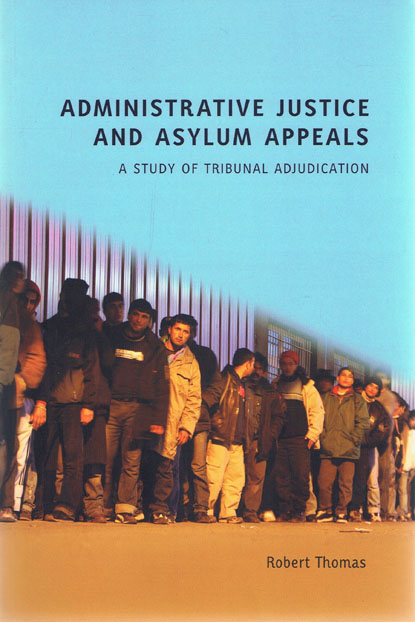 ISBN13: 9781841139364
Published: January 2011
Publisher: Hart Publishing
Country of Publication: UK
Format: Paperback
Price: £80.00

Despatched in 3 to 5 days.
How are we to assess and evaluate the quality of the tribunal systems that do the day-to-day work of adjudicating upon the disputes individuals have with government? This book examines how the idea of adjudicative quality works in practice by presenting a detailed case-study of the tribunal system responsible for determining appeals lodged by foreign nationals who claim that they will be at risk of persecution or ill-treatment on return to their country of origin.
Over recent years, the asylum appeal process has become a major area of judicial decision-making and the most frequently restructured tribunal system. Asylum adjudication is also one of the most difficult areas of decision-making in the modern legal system.
Integrating empirical research with legal analysis, this book provides an in-depth study of the development and operation of this tribunal system and of asylum decision-making. The book examines how this particular appeal process seeks to mediate the tension between the competing values under which it operates. There are chapters examining the organisation of the tribunal system, its procedures, the nature of fact-finding in asylum cases and the operation of onward rights of challenge.
An examination as to how the tensions inherent in the idea of administrative justice are manifested in the context of a tribunal system responsible for making potentially life or death decisions, this book fills a gap in the literature and will be of value to those interested in administrative law and asylum adjudication.