The Brussels I Regulation 44/2001: Application and Enforcement in the EU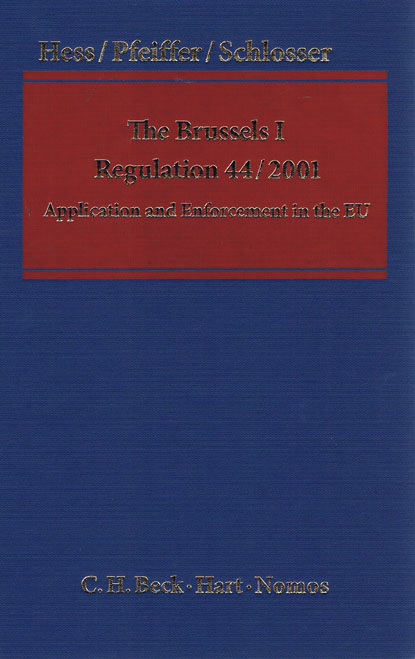 ISBN13: 9781841139012
Published: September 2008
Publisher: Hart Publishing
Country of Publication: UK
Format: Hardback
Price: Out of print

On 1st March 2003, the Brussels I- Council Regulation (EC) No 44/2001 of 22nd December 2001 on Jurisdiction and the Recognition and Enforcement of Judgements in Civil and Commercial Matters (Judgment Regulation) became the cornerstone of the European civil procedural law. The Regulation is directly applicable in all Member States and forms the residual instrument in cross-border civil procedures in the European Union.
This Report, by well-known German professors of law Hess, Pfeiffer, and Schlosser, provides a comprehensive analysis of the application of the Judgment Regulation in the Member States, based on interviews, statistics and practical research in the files of the national courts. The Report concludes that the Regulation does not require fundamental amendment, but that several improvements should be considered, especially with regard to the general function of the Regulation as the residual instrument of European Procedural Law.
The Report will be helpful to both practitioners and scholars seeking to learn about the impact which the Judgment Regulation has had on procedural practice in Member States of the EU.