Equity Stirring: The Story of Justice Beyond Law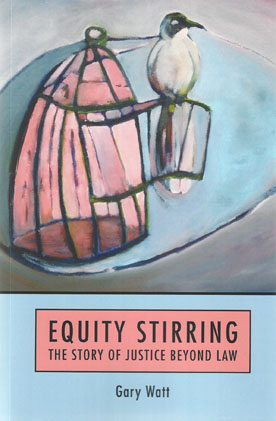 ISBN13: 9781841138466
Published: July 2009
Publisher: Hart Publishing
Country of Publication: UK
Format: Hardback
Price: £45.00

Sir Frederick Pollock wrote that "English-speaking lawyers…have specialised the name of Equity". It is typical for legal textbooks on the law of equity to acknowledge the diverse ways in which the word "equity" is used and then to focus on the legal sense of the word to the exclusion of all others.
There may be a professional responsibility on textbook writers to do just that. If so, there is a counterpart responsibility to read the law imaginatively and to read what non-lawyers have said of equity with an open mind.
This book is an exploration of the meaning of equity as artists and thinkers have portrayed it within the law and without. Watt finds in law and literature an equity that is necessary to good life and good law but which does not require us to attain a moral or "natural law" ideal. The project is an educational one in the true etymological sense of leading the reader out into new territory.
The legal reader (including the law student who is looking for summer reading before he or she studies the technical law of equity) is invited to undertake a close literary study of the works of such authorities as Aristotle, Shakespeare and Dickens. Scholars and students of humanities disciplines including literature, classics, history, theology, theatre and rhetoric will discover new insights into the art of equity in the law and beyond. Along the way, Watt offers a new theory on the origin of Dickens' chancery case Jarndyce and Jarndyce and suggests a new connection between Shakespeare and the origin of equity in modern law.