Death Rites and Rights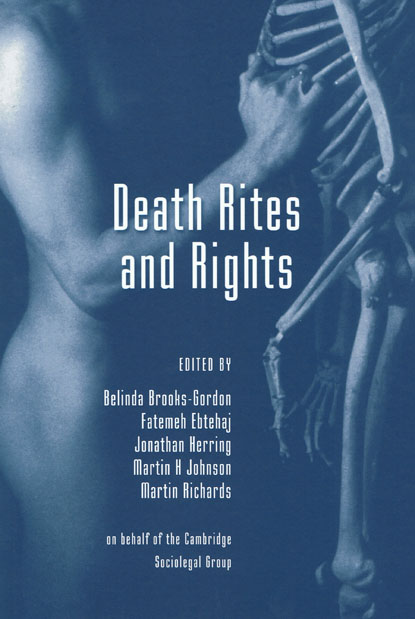 ISBN13: 9781841137322
Published: November 2007
Publisher: Hart Publishing
Country of Publication: UK
Format: Paperback
Price: £64.99

Despatched in 11 to 13 days.
Death has diverse religious, social, legal, and medical aspects and is one of the main areas in which medicine and the law intersect. We judge nations by how they deal with, or cause, death, and what meaning they attach to mourning rites. Mourning rites, in particular, have become a focus for national attention, whether the response to the sudden death of Diana, Princess of Wales, the quiet curiosity shown to the death of Elizabeth, the Queen Mother or the mass laying of 'fields' of flowers following the July 7 bombings in 2005.
What is the meaning of death in contemporary Britain, and in other cultures, and how has it changed over time? The essays in this collection tackle the diverse ways in which death is now experienced in modern society, in the process answering a wide variety of questions: how is death defined by law? Do the dead have legal rights? What is one allowed to have and not have done to one's body after death? What are the rights of next of kin in this respect? What compensation exists for death and how is death valued?
What is happening to the law on euthanasia and suicide? Is there a human right to die? What is the principle of sanctity of life? What of criminal offences against the dead? How are the traditions of death still played out in religion? How have customs and traditions of the disposal of bodies and funerals changed? What happens to donated bodies in the biomedical setting where anatomical education is permitted? How do the police deal with sudden death, and what processes are employed by police when investigating suspicious deaths? What of representations of death?
These and other questions are the subject of this challenging and diverse set of essays.