Contract Changes: The Dark Side of EU Procurement Law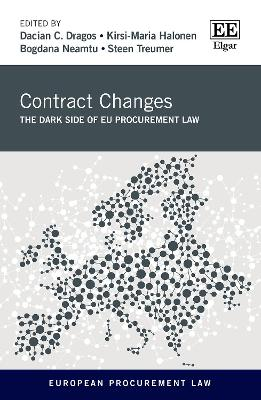 ISBN13: 9781800375581
Published: April 2023
Publisher: Edward Elgar Publishing Limited
Country of Publication: UK
Format: Hardback
Price: £105.00

Contract Changes comparatively analyses the contract modification regulation of 11 EU Member States, drawing on case law and common legal practice. As the first comparative study of material contract modifications, this book explores the interpretation of key concepts such as: unforeseen circumstances, non-equivocal clauses and the overall nature of the contract.
Highlighting the discord between the transparency of the award of a public contract and the transparency of its implementation, the book interprets the execution phase of procurement contracts as the dark side of public procurement. Considering unforeseen circumstances, the change of the identity of the contractor, non-compliance and remedies, this book provides a unique insight into the challenges of interpretation and application of contract modification rules. It concludes that, whilst the flexibility to make contract amendments is required in some circumstances, the grounding principles of public procurement law must be considered and applied in these instances.
This original book will be of interest to researchers who are working in public procurement, European and comparative law. It will also be valuable to lawyers, contractors and policymakers involved with public procurement contracts, contracting authorities and advising private companies.