The Object and Purpose of Intellectual Property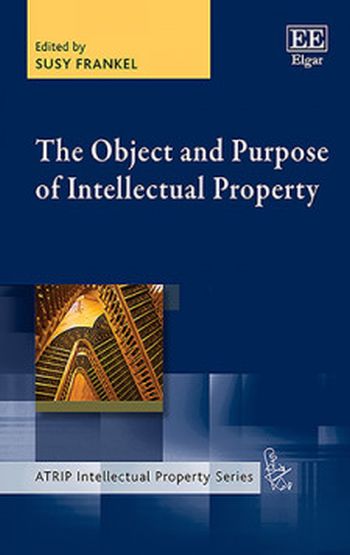 ISBN13: 9781789902488
Published: September 2019
Publisher: Edward Elgar Publishing Limited
Country of Publication: UK
Format: Hardback
Price: £115.00

Much of the debate around the parameters of intellectual property (IP) protection relates to differing views about what IP law is supposed to achieve. This book analyses the object and purpose of international intellectual property law, examining how international agreements have been interpreted in different jurisdictions and how this has led to diversity in IP regimes at a national level.
The book is divided along four key themes: the relationship between IP law, development goals and cultural objectives; international and regional frameworks for design protection including packaging and trade marks; enforcement and innovation in the EU; and the object and purpose of copyright law. Within these themes, each chapter assesses the factors that are driving IP law in the respective field, such as protection, flexibility and trade-related concerns. Featuring contributions from a globally diverse range of authors, this book questions whether IP laws, and their application, are achieving their intended objectives and purpose on a national and international scale.
This book will be of interest to academics, researchers and students working in international intellectual property law. Practicing lawyers and policy makers can also benefit from its detailed analysis and case studies which explore international practices.