Confessions of a Briefless Barrister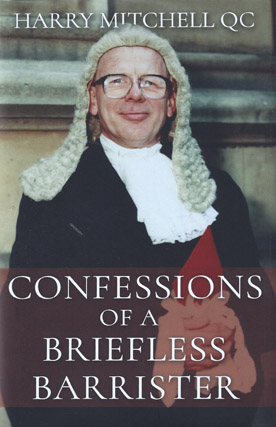 ISBN13: 9781785899775
Published: November 2016
Publisher: Troubador Publishing
Country of Publication: UK
Format: Paperback
Price: £13.00

This is an autobiography with a difference. Harry has had a very varied career, first spending five years in the Colonial Service in Sierra Leone then in a variety of posts in different industries, including a spell as company secretary to a British-owned company in India.
Confessions of a Briefless Barrister is a set of chapters on different interesting aspects of his life such as National Service, Cambridge and the law, as well as other chapters that look at particular subjects such as music and sport in the way that they were significant at different periods of his life. Harry's memoirs include accounts of his contacts with judges, prominent lawyers, chairmen and senior executives of companies, along with other national figures, and of his involvement with such major events as the nationalisation of the aircraft industry in the 1970s.
The rationale of the book's title is that although Harry was called to the Bar in 1968 and achieved the distinction of being appointed Queen's Counsel in 1987, he always worked as a lawyer in positions of increasing seniority in different industries. A 'briefless barrister' is normally one who is suffering hardship because he is not being briefed to represent clients in court and is not earning - whereas Harry was briefless in the sense that he was never working as a barrister in private practice and therefore never in a position to accept briefs.
Confessions of a Briefless Barrister is a fascinating insight into Harry Mitchell's unusually varied life and outstanding career and will appeal to fans of autobiographies.