Environmental Law for Transitions to Sustainability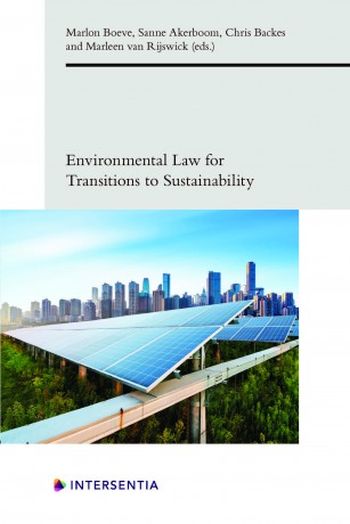 ISBN13: 9781780689296
Published: April 2021
Publisher: Intersentia Publishers
Country of Publication: UK
Format: Paperback
Price: £85.00

Usually despatched in 1 to 3 weeks.
Over the last decades, environmental law has significantly contributed to limiting pollution and decoupling economic growth and negative environmental effects. However, current challenges require out-of-the-box solutions, integrated and inclusive approaches of both public and private actors and cross-border sets of instruments. This book presents inspiring ideas about how law can support the fundamental transition processes to a sustainable future and how it can provide guidance on the pathways to sustainability.
This book focuses on issues such as what legal instruments optimally encourage disruptive breakthroughs and where law may actually hamper sustainable innovations and solutions. It examines conceptual issues and specific legal tools, not only from an EU law perspective, but also from national and international law perspectives. Alongside general discussions about the role that law plays in encouraging sustainability, the book also concentrates on substantive areas in which transition processes to sustainability are urgently needed: the transition to a low carbon economy in order to comply with the Paris Agreement for climate change, the transition to a holistic management of water resources to achieve water security and the transition to halting the loss of biodiversity.
The different contributions make clear that until recently, law played a limited role and should be further developed and improved to better align with the more general aim to move towards a sustainable society. This book can serve as an inspiration for further discussion on the role of law as a tool for supporting the transition to a sustainable future.
The volume consists of a selection of timely and important contributions to the discussion on legal transitions to sustainability presented at the 7th European Environmental Law Forum (EELF) Conference in 2019, hosted by Utrecht University, the Netherlands.