Legal Foundations of Macroprudential Policy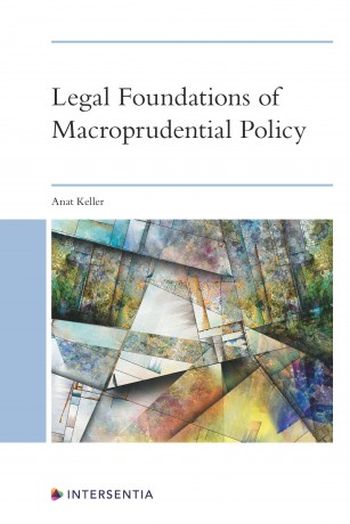 ISBN13: 9781780687872
Published: June 2020
Publisher: Intersentia Publishers
Country of Publication: UK
Format: Hardback
Price: £94.00

Usually despatched in 1 to 3 weeks.
Macroprudential policy focuses on the financial system as a whole, as distinct from individual institutions, and its objective is to limit the costs to the real economy from system-wide distress of the financial sector.
This book offers a critical, contextual and comparative examination of the nature of macroprudential policy as an emerging legal domain. It explores why macroprudential policy is necessary and how best to design tailored legal, institutional and governance frameworks that support the various supervisory stages in macroprudential regimes. Questions addressed relate to the design of the macroprudential mandate and institutional structures, independence, transparency and accountability arrangements, the nature and limitations of macroprudential authorities' supervisory powers, as well as the challenges that are likely to be encountered during the generation, collection and analysis of data and the use of macroprudential tools.
The book extends well beyond being a 'one-stop-shop' introduction on all aspects of macroprudential policy. It digs deeper and does the heavy lifting by analysing the unique features of macroprudential policy that set it apart from other policy areas; examining the pulling (and at times, contradicting) forces which affect it and surfacing its complex and evolutionary nature and the unique challenges confronting macroprudential authorities.
In order to derive and capture the theoretical foundations of macroprudential policy and support the high-level suggestions made on how to operationalise it, the book draws on established scholarships from international law as well as theories developed in the Organisational Behaviour field. It presents and explains the law within the context of the most recent empirical research in economics, including research on the prevalent governance structure of macroprudential policy, its interaction with other policy areas and the effectiveness of macroprudential tools. The normative discussion in the book is also grounded in practical specificities through detailed critical analysis of macroprudential policy frameworks at the national level (UK and US), regional level (EU) and global level (FSB, IMF and BIS).