An Uncommon Lawyer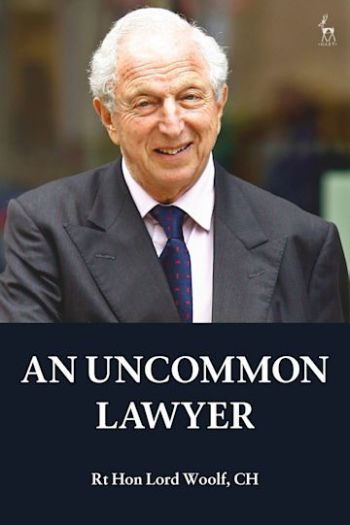 ISBN13: 9781509958429
Published: November 2022
Publisher: Hart Publishing
Country of Publication: UK
Format: Paperback
Price: £21.99

In this unique book Lord Woolf recounts his remarkable career and provides a personal and honest perspective on the most important developments in the common law over the last half century.
Opening with his life as a barrister and his role as the Treasury Devil, his recollections move to his judicial career and the many roles taken therein. The numerous standout moments examined include his work on access to the judiciary, prison reform, and suggested reforms to the European Court of Human Rights. Fascinating insights into the defining cases of his career, A-G v Jonathan Cape Ltd, Gouriet v Union of Post Office Workers, Tameside, Hazel v Hammersmith, M v Home Office, remind the reader of how impactful his influence has been. He considers the setting of the mandatory component of the life sentences of Thompson and Venables and the Diane Blood case. Alongside the case law, and the Woolf Reforms, the Constitutional Law Reform Act 2005 is also explored.
Considering the ebb and flow of changes over his remarkable judicial life, Lord Woolf identifies those he welcomes, but also expresses regret on what has been lost. A book to remind lawyers, be they students, practitioners or scholars, of the power and importance of law.