The Transformation of Economic Law: Essays in Honour of Hans-W. Micklitz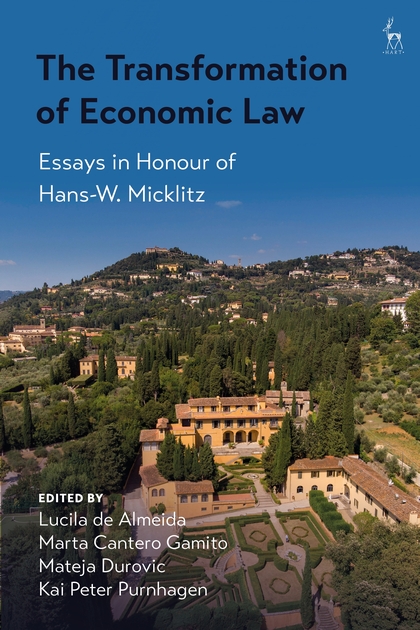 ISBN13: 9781509932580
Published: August 2019
Publisher: Hart Publishing
Country of Publication: UK
Format: Hardback
Price: £95.00

This book is written in honour of Hans-W. Micklitz for his jubilee 70th birthday and the closure of his twelve-year term as the Chair for Economic Law at the European University Institute (EUI).
Hans-W. Micklitz has gained international recognition for dedicating his extensive and fruitful career to diverse areas of law: European Economic Law, European Private Law, National and European Consumer Law, Legal Theory, theories of Private Law and Social Justice.
This book is a product of the collaborative endeavors of its contributors, who all have a special connection with Hans W. Micklitz as his doctoral supervisees or research assistants. The collection of twenty chapters is to be read as the influence of Hans's dialogues in the early stage of the academic career of thirty-one young legal scholars.
The volume is divided into three sections devoted to subjects that have received Hans's attention while at the EUI:
EU Consumer Law (part I)
European Private Law and Access Justice (part II)
the CJEU between the individual citizen and the Member States (part III)