Spaces of Care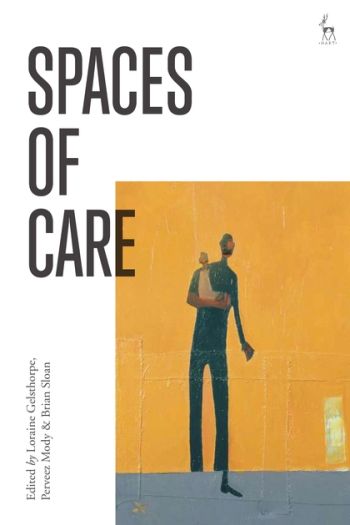 ISBN13: 9781509929634
Published: April 2020
Publisher: Hart Publishing
Country of Publication: UK
Format: Hardback
Price: £70.00

Despatched in 6 to 8 days.
This collection interrogates the ways in which the emerging interdisciplinary study of care challenges and provokes a reassessment of the points of connection and disjuncture between care and governance, ethics and public, personal and professional identities.
It brings together leading international scholars to discern and articulate what we may consider to be a useful analytic of care. Lawyers, anthropologists, sociologists and criminologists reflect on specific aspects of conceptualising caring relations in 'spaces' including communities of care and abandonment, self-care and kinship care, spaces as 'gaps' in care, the meanings of marketised care, and the ways in which care is constructed and constrained in different ways in venues such as homes, prisons, workplaces and virtual spaces.
Common themes cut across the chapters. These include: temporality (historical specificity) and the dynamics of care across time and place; subjectivity - are intentions of care experienced in that way? What does care feel like?; the economies of care (including the commodification of care; public and private manifestations of care; privatised 'care'); disruptions of care – which generate vulnerabilities with regards to continuities of care; eligibility – those deemed to be deserving and undeserving of care; relationalities of care (collective and individual agency in caring relations, kinship care), and technologies and imaginaries of care – as in new notions of care forged by those in online virtual worlds such as Second Life.