Migrant Labour and the Reshaping of Employment Law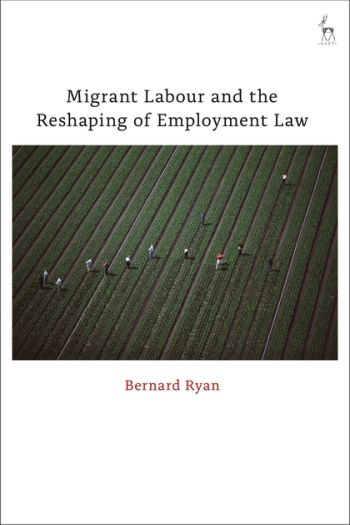 ISBN13: 9781509919147
To be Published: August 2022
Publisher: Hart Publishing
Country of Publication: UK
Format: Hardback
Price: £70.00

This book examines the implications of labour migration for employment law regimes in highly-developed countries. It adopts a comparative approach, with some chapters providing thematic overviews of the challenges posed by migration for employment law, and others addressing the main effects of migration upon employment law in particular countries.
The context of the book is the increased importance of actual and potential migration to the labour markets of highly-developed countries. Resident migrants' share of the labour force has increased markedly since the early 1990s, with the International Labour Organisation estimating that in 2013, there were 112 million migrant workers in the 58 highest-income countries, who made up 16% of the workforce.
In addition, non-resident workers have increasingly become part of the labour available for employment in other states, often on a temporary basis as posted or agency workers. This evolving labour market context has led to a series of challenges for, and effects upon, employment law.