The Prime Minister and His Mistress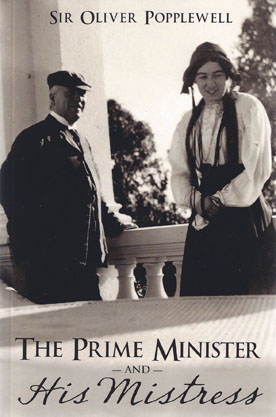 ISBN13: 9781483414317
Published: July 2014
Publisher: Lulu.com
Country of Publication: UK
Format: Paperback
Price: £10.99

Herbert Henry Asquith had a heart that burned for politics - and women. At sixty-years old in 1912, he had five children by his first wife and two by his second wife. He was also the prime minister of Great Britain at a critical time - just two years before the outbreak of World War One.
Venecia Stanley was only twenty-two-years old and the best friend of Asquith's daughter, Violet, who later became Lady Violet Bonham Carter. Between 1912 and 1915, Asquith wrote more than five hundred passionate love letters to Venetia. The correspondence continued until Venetia announced her engagement to Edwin Momagu, Asquith's former private secretary.
Asquith wrote to her while conducting Cabinet meetings and during debates in the House of Commons. Once war began, he told her government secrets, and he reportedly valued her advice above all others.
Historians have long been haunted by whether or nor the relationship ever turned into a physical affair. Like a good detective story, you'll be led to your own conclusion in The Prime Minister and His Mistress.
Sir Oliver Popplewell was a distinguished High Court Judge in England, and he is now retired. He is the author of two autobiographies: Benchmark: Life, Laughter and the Law and Hallmark: A Judge's Life at Oxford.