Law and Disorder: Confessions of a Pupil Barrister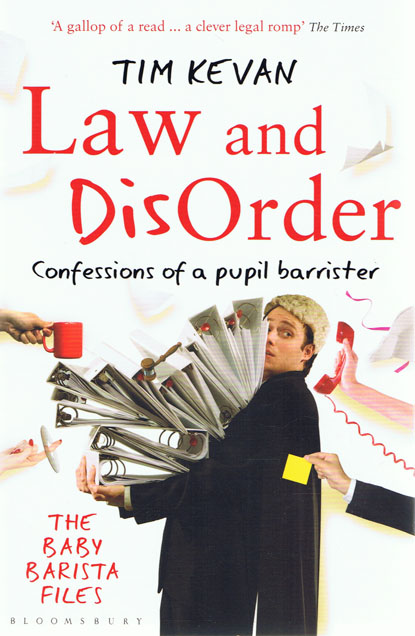 ISBN13: 9781408801147
Published: July 2010
Publisher: Bloomsbury Publishing PLC
Country of Publication: UK
Format: Paperback
Price: £10.99

It is BabyBarista's first day as a pupil barrister. He has just one year to win, by foul means or fair, the sought-after prize of a tenancy in chambers.
Competition is fierce:-
there's TopFirst, who has a prize-winning CV and an ego to match;
BusyBody, a human whirlwind on a husband hunt;
and wide-eyed Worrier, buckling under the weight of the world.
Armed with a copy of Sun Tzu's The Art of War, BabyBarista launches a no-holds barred fight to the death of double-dealing, dirty tricks and a healthy dose of back-stabbing. Part Rumpole, part Flashman, BabyBarista opens a window onto the Machiavellian and frequently absurd ways of working life.
This is the mass market paperback edition, first published as BabyBarista and the Art of War