Butterworths Guide to the Legal Services Act 2007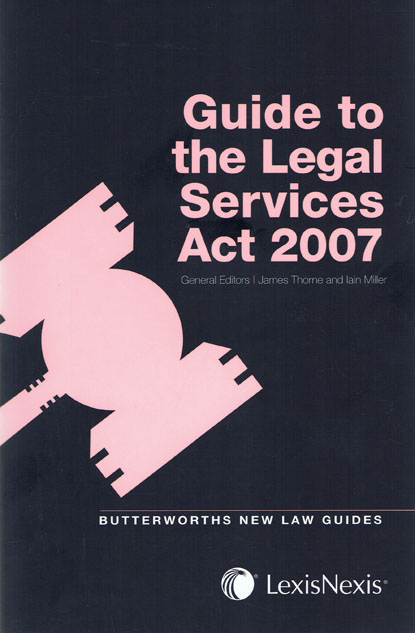 ISBN13: 9781405744539
Published: June 2009
Publisher: LexisNexis Butterworths
Country of Publication: UK
Format: Paperback
Price: Out of print

Wildy's Book of the Month - June 2009
The Legal Services Act 2007 revolutionises the provision of legal services in the UK. The purpose of the Act is to liberalise the market for legal services in England and Wales, to reform the regulation of the profession, to encourage greater competition and to improve consumer complaints.
The Act will introduce alternative business structures (ABSs) as a brand new structure for lawyers to join with non-lawyers in professional, management or ownership roles. It creates a system whereby approved regulators can authorise licensed bodies to offer reserved legal services.
This new book provides an overview of the Act and attempts to signpost how its implementation may change the legal world. It attempts to explain how to take advantage of the new model, and identify new opportunities arising from the reform.
This user-friendly guide to the new law:
Provides a clear explanation of the legislation and expert views of the likely impact and how to take advantage of the changes
Topic-based approach, focussing on the most important changes and developments for law firms and other stakeholders who may be looking to take advantage of the reform
Timely, expert, concise and accessible commentary on the meaning and effects of the new legislation