International Construction Law: An Overview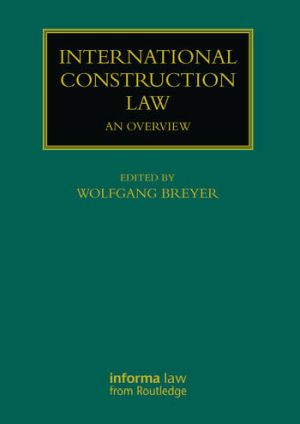 ISBN13: 9781138945470
To be Published: December 2023
Publisher: Informa Law from Routledge
Country of Publication: UK
Format: Hardback
Price: £250.00

The Construction industry routinely operates across international borders, which means that Construction professionals need to have a good understanding of how legislation in different jurisdictions might affect their work. This book is an in-depth analysis of international Construction law from all the major jurisdictions of the world, alongside their relevant contract law principles, helping the reader to prepare for the complexity of an international construction project.
The book begins by introducing the major families of Law, before looking at individual jurisdictions. Each chapter is written by an experienced legal professional operating in that region and covers subjects such as, taking over, defects liabilities, warranties, design issues, termination, bonds and guarantees, limitation of liability and more. The systems included are:
German Civil system (Germanic code)
French Civil system (Napoleonic code)
English Common law system
GCC Countries Civil law system (with emphasis on UAE, Qatar, Saudi Arabia and Egypt)
Nordic legal system
Chinese Civil system
Finally, the book will discuss the national standard construction contracts used in the differing legal systems and also the widely used FIDIC contracts. The combination of truly international coverage with the practical insight of experienced practitioners means that this book will be invaluable to any professional involved in the Construction industry including, lawyers, project managers, contractors and investors as well as academics in the field.