Dispute Resolution in China: Litigation, Arbitration, Mediation and their Cross-Interactions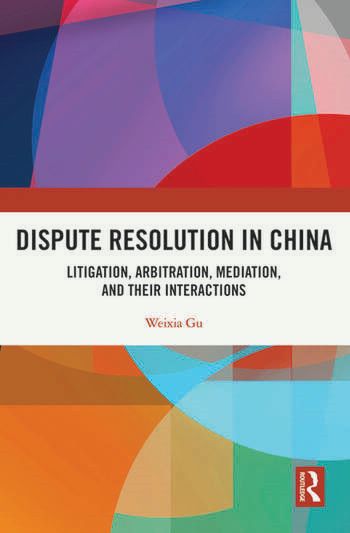 ISBN13: 9781138823594
Published: February 2021
Publisher: Routledge
Country of Publication: UK
Format: Hardback
Price: £120.00

Despatched in 5 to 7 days.
In recent years, the Chinese legal system on civil litigation, arbitration and mediation, including their respective laws, regulations, and legal institutions, has undergone many changes. These reforms include, for example, three rounds of Reform Plans of the People's Courts (1998-2013), amendments to the Civil Procedure Law in 2007 and 2012, revisions to rules of China's flagship arbitration institution, the China International Economic and Trade Arbitration Commission (CIETAC), in 2005 and 2012, and promulgation of the People's Mediation Law in 2010.
This book focuses on the law and development of these three major dispute resolution mechanisms in China, examining the design and legal framework of civil litigation, arbitration and mediation, their operations, challenges, and past-decade reforms. It also explores the wider contextual factors (political, economic, and societal) that led to these developments and looks at the possible obstacles to further development, for civil justice reform in particular and rule-of-law in general. By examining up-to-date literatures while exploring answers to the academic inquiries, this book provides a thorough analysis of the dynamic contemporary Chinese system of dispute resolution that has on the one hand blended Chinese traditions, socioeconomic and sociopolitical realities, guanxi culture and foreign experience, and has on the other hand developed distinctively to respond to China's market and societal transitions.
This book will be an invaluable reference tool for students, scholars and practitioners with an interest in Chinese law, dispute resolution, and broader economic and political dimensions of dispute resolution development in China.