Ageing, Gender and Family Law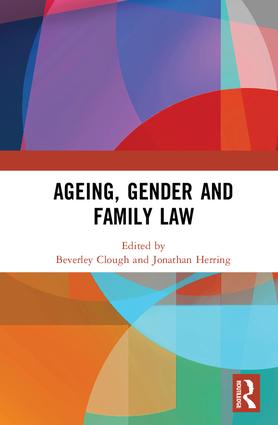 ISBN13: 9781138744943
Published: March 2018
Publisher: Routledge
Country of Publication: UK
Format: Hardback
Price: £125.00

Despatched in 4 to 6 days.
This book explores the intersecting issues relating the phenomenon of ageing to gender and family law. The latter has tended to focus mainly on family life in young and middle age; and, indeed, the issues of childhood and parenting are key in many family law texts. Family life for older members has, then, been largely neglected; addressing this neglect, the current volume explores how the issues which might be important for younger people are not necessarily the same as those for older people. The significance of family, the nature of family life, and the understanding of self in terms of one's relationships, tend to change over the life course. For example, the state may play an increasing role in the lives of older people – as access to services, involvement in work and the community, the ability to live independently, and to form or maintain caring relationships, are all impacted by law and policy.
This collection therefore challenges the standard models of family life and family law that have been developed within a child/parent-centred paradigm, and which may require rethinking in the turn to family life in old age. Interdisciplinary in its scope and orientation, this book will appeal not just to academic family lawyers and students interested in issues around family law, ageing, gender, and care; but also to sociologists and ethicists working in these areas.