The Human Right to Water: Theory, Practice, and Prospects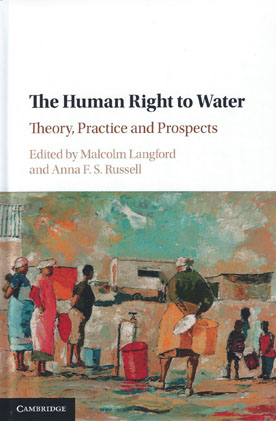 ISBN13: 9781108722315
Published: March 2019
Publisher: Cambridge University Press
Country of Publication: UK
Format: Paperback (Hardback in 2017)
Price: £34.99

In a short space of time, the right to water has emerged from relative obscurity to claim a prominent place in human rights theory and practice.
This book explores this rise descriptively and prescriptively. It analyses the recognition, use and partly impact, of the right to water in international and comparative law, civil society mobilisation and public policy. It also scrutinises the normative implications of the right to water with a focus on challenges and puzzles it creates for law and policymaking.
These questions are explored globally and comparatively within different dynamics of the sector - water allocation, water access and urban and rural water reform - and in conjunction with the right to sanitation. This multi-disciplinary volume reveals the diverse ways in which the right to water has been adopted, but also its limitations when faced with the realities of political economy, political ecology and partly, traditional legal thought.
Analyses the rise of the right to water and its normative implications
Features multi-disciplinary perspectives from law, politics, economics, anthropology and geography
Provides a nuanced analysis of the challenges, opportunities and difficulties with advancing the right to water