Equity and Law: Fusion and Fission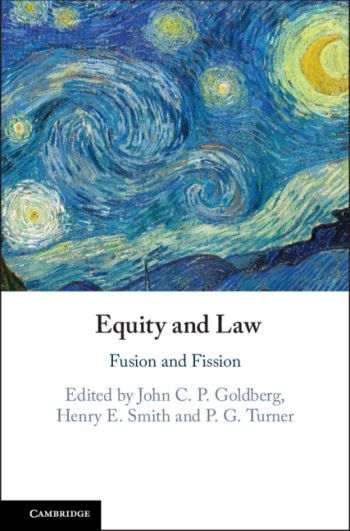 ISBN13: 9781108421317
Published: July 2019
Publisher: Cambridge University Press
Country of Publication: UK
Format: Hardback
Price: £116.00

Despatched in 6 to 8 days.
The fusion of law and equity in common law systems was a crucial moment in the development of the modern law. Common law and equity were historically the two principal sources of rules and remedies in the judge-made law of England, and this bifurcated system travelled to other countries whose legal systems were derived from the English legal system.
The division of law and equity – their fission – was a pivotal legal development and is a feature of most common law systems. The fusion of the common law and equity has brought about major structural, institutional and juridical changes within the common law tradition.
In this volume, leading scholars undertake historical, comparative, doctrinal and theoretical analysis that aims to shed light on the ways in which law and equity have fused, and the ways in which they have remained distinct even in a 'post-fusion' world.
Brings together comparative, doctrinal, historical and theoretical analyses of equity in a single volume, providing multiple perspectives on the issue
Analyses the fusion of law and equity in various jurisdictions, including Australia, Canada, England, Scotland, and the U.S. allowing readers to gain insights into their domestic legal systems by contrasting developments in others.
Provides insights into the experiences of fusion, merger and fission of law and equity in different jurisdictions and discusses the misunderstandings about the modern relation of law to equity