The Cambridge Handbook of Deliberative Constitutionalism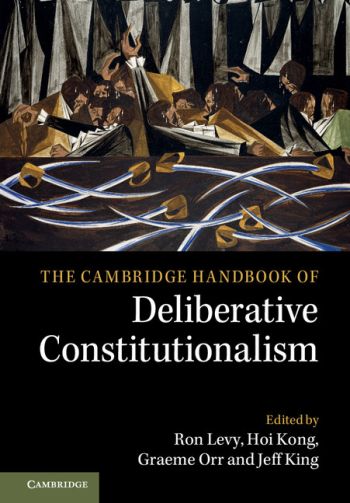 ISBN13: 9781108418201
Published: April 2018
Publisher: Cambridge University Press
Country of Publication: UK
Format: Hardback
Price: £125.00

Deliberative democratic theory emphasises the importance of informed and reflective discussion and persuasion in political decision-making.
The theory has important implications for constitutionalism – and vice-versa – as constitutional laws increasingly shape and constrain political decisions. The full range of these implications has not been explored in the political and constitutional literatures to date. This unique Handbook establishes the parameters of the field of Deliberative Constitutionalism, which bridges deliberative democracy with constitutional theory and practice.
Drawing on contributions from world-leading authors, this volume will serve as the international reference-point on deliberation as a foundational value in constitutional law, and will be an indispensable resource for scholars, students and practitioners interested in the vital and complex links between democratic deliberation and constitutionalism.
Establishes the parameters of the field of Deliberative Constitutionalism, which bridges constitutional and deliberative democracy
Explores how judges, citizens, and legislators deliberate about constitutional norms and how the various features of a constitution impact their discussions
Discusses the most effective solutions to contemporary challenges in constitutional practice through perspectives informed by theoretical and real-world insights