Australian Uniform Evidence Law 2nd ed.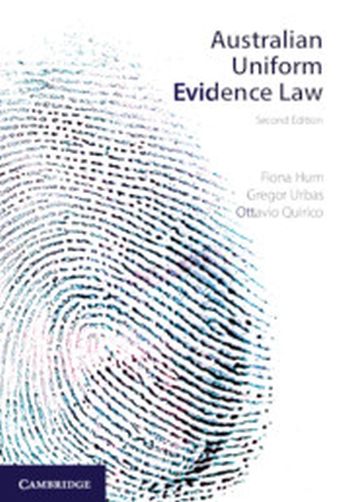 ISBN13: 9781009010726
To be Published: April 2022
Publisher: Cambridge University Press
Country of Publication: Australia
Format: Paperback
Price: £94.99

Now in its second edition, Australian Uniform Evidence Law provides a clear, accessible introduction to the law of evidence. Following the structure of the Evidence Act 1995 (Cth), the text introduces students to basic principles, then covers more complex elements of evidence law. Cases and excerpts from legislation have been selected to guide students through the application of the Act. This edition has been updated to include significant recent case examples and decisions. Each chapter includes a summary of key points, definitions and practice questions to encourage students to apply their knowledge to realistic scenarios. The final chapter comprises longer-form, complex problems designed to test students' understanding of the concepts and rules covered in the Act as a whole. Guided solutions to each question are provided so students can check their understanding.
Providing clear explanations and examples, Australian Uniform Evidence Law is an essential resource for all students of evidence law.