The History of English Law Before the Time of Edward I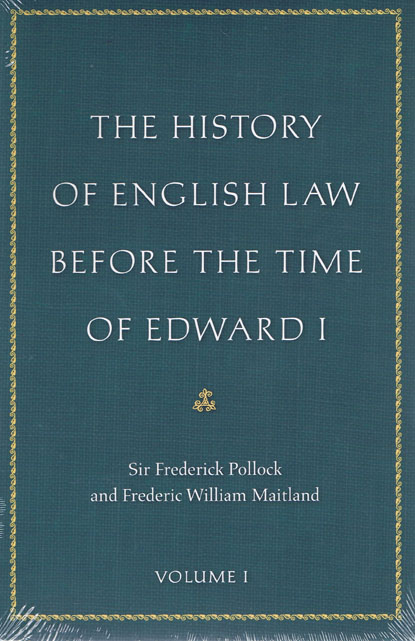 ISBN13: 9780865977525
Published: June 2010
Publisher: Liberty Fund, Inc
Country of Publication: USA
Format: Paperback, 2 Volumes
Price: £26.95 - Unavailable at Publisher

Sir Frederick Pollock and Frederic William Maitland's legal classic The History of English Law before the Time of Edward I expanded the work of Sir Edward Coke and William Blackstone by exploring the origins of key aspects of English common law and society and with them the development of individual rights as these were gradually carved out from the authority of the Crown and the Church.
Book one examines Anglo-Saxon law, goes on to consider the changes in law introduced by the Normans, then moves to the twelfth-century Age of Glanvill followed by the thirteenth century Age of Bracton.
Book two takes up different areas of English law by topic, including land tenure, marriage and wardship, fealty, the ranks of men both free and unfree, aliens, Jews, excommunicates, women, and the churches and the King, before turning to the various jurisdictions of that decentralised era.