The Unauthorised Agent: Perspectives from European and Comparative Law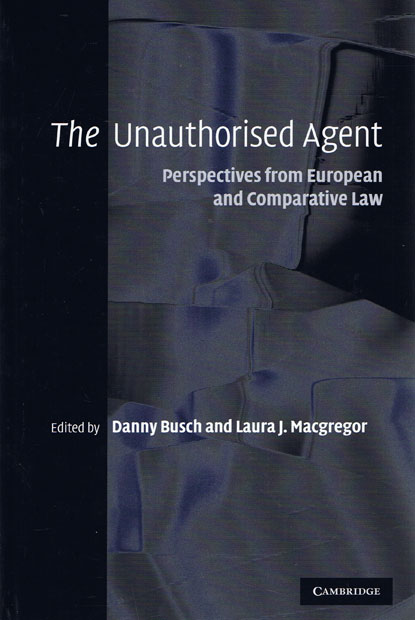 ISBN13: 9780521863889
Published: February 2008
Publisher: Cambridge University Press
Country of Publication: UK
Format: Hardback
Price: £94.00

Usually despatched in 1 to 3 weeks.
The focus of this book, the legal situation created when an agent acts without authority, is one of the most important issues in agency law. The analysis is divided into three sections: apparent authority, ratification and the liability of the falsus procurator. Adopting a unique comparative perspective, the contributions are drawn from many different legal systems, providing the opportunity for analysis of the European common law/civil law divide.
The analysis extends beyond Europe, however, taking into account the mixed legal system of South Africa, as well as the United States. Finally, there is a useful consideration of the Principles of European Contract Law and the UNIDROIT Principles of International Commercial Contracts 2004. This study will be an invaluable guide for those interested in the study of comparative law, international practitioners and those interested in the harmonisation of European Private Law.
Sheds light on the under-researched area of agency law
Comparative perspective deepens reader's knowledge of the subject and makes the book accessible to a wide variety of people
Compares and analyses information from different national systems