Unconscionability in European Private Financial Transactions: Protecting the Vulnerable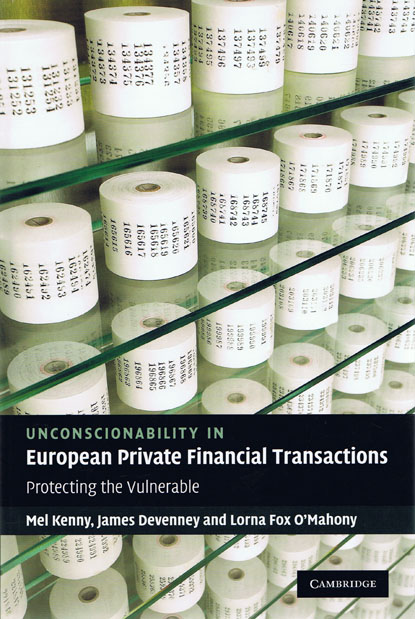 ISBN13: 9780521190534
Published: June 2010
Publisher: Cambridge University Press
Country of Publication: UK
Format: Hardback
Price: £86.99

Despatched in 5 to 7 days.
Given the unprecedented recent turmoil on financial markets we now face radically challenged, 'post-Lehmann' assumptions on protecting the vulnerable in financial transactions.
This collection of essays explores conceptions of, and responses to, unconscionability and similar notions across Europe with specific reference to financial transactions. It presents a detailed analysis of concepts of unconscionability in Europe against a backdrop of Commission initiatives aimed, variously, at securing a single market in financial services, producing greater coherence in EC consumer protection law and consolidating European private law.
This analysis illustrates, for example, that concepts of unconscionability depend on context and can be shaped by a variety of factors. It also illustrates that jurisdictions may choose to respond to questions of unconscionability through a variety of legal instruments located in different branches of the law rather than through a single doctrine. Thus this collection illuminates many of the obstacles facing harmonisation in this area.