Cretney: Principles of Family Law 8th ed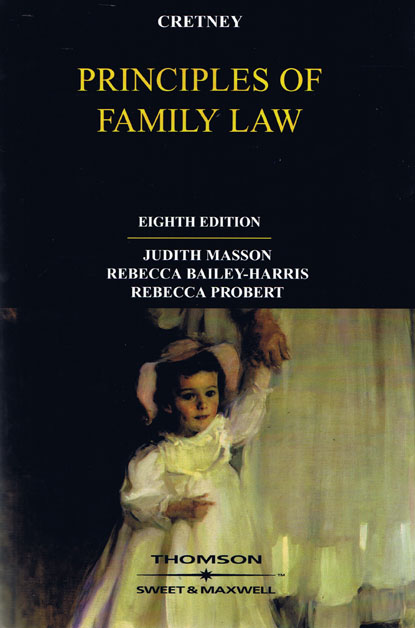 ISBN13: 9780421960107
Published: September 2008
Publisher: Sweet & Maxwell Ltd
Country of Publication: UK
Format: Paperback
Price: £36.95

Principles of Family Law is the leading text in its field, combining stimulating exposition of legal principles with authoritative discussion of policy, practice and research issues. It is invaluable for practitioners, teachers and students.
This edition has been extensively revised to take account of new legislation, including:-
the Civil Partnership Act 2004,
the Gender Recognition Act 2004,
the Domestic Violence, Crimes and Victims Act 2004
and The Children Act 2004.
The impact of the Human Rights Act 1998 is also very much to the fore. Case law is fully analysed, as are the findings of research into the working of the care and family justice system.