Legal Architecture: Justice, Due Process and the Place of Law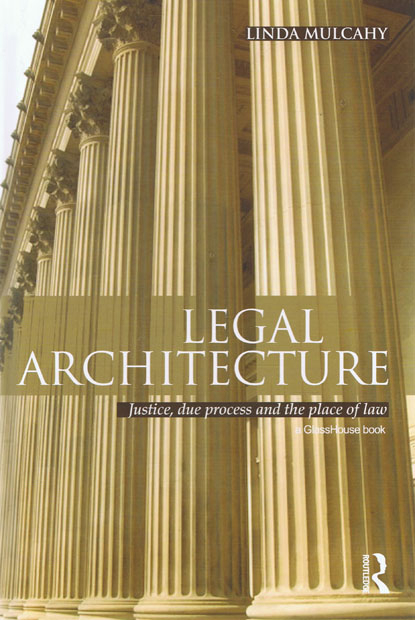 ISBN13: 9780415618694
Published: September 2011
Publisher: Routledge
Country of Publication: UK
Format: Paperback (Hardback 2010)
Price: £38.99

Despatched in 3 to 5 days.
Legal Architecture addresses how the environment in which the trial takes place can be seen as a physical expression of our relationship with ideals of justice; as it approaches the history of courthouse design as a reflection of the troubled history of notions of due process.
In contrast to a vision of judicial space as neutral Linda Mulcahy argues that understanding the factors which determine the internal design of the courtroom are crucial to a broader and more nuanced understanding of judgecraft and law. Current ways of thinking about how and why the courtroom should be partitioned into zones, and movement within it restricted, have come about as a result of turf wars about who can legitimately participate in the legal arena and call the judiciary to account.
The containment of the jury, the increasing amount of space allocated to advocates, and the creation of dedicated space for journalists all have complex histories which deserve to be charted and discussed. But the issues raised by this attention to the history of court architecture are far from being of only historical significance.
Across jurisdictions, important questions are beginning to be asked about the internal configurations of the courthouse and courtroom, such as the positioning of the dock, and the extent to which they undermine the assumption of innocence. Recent debate has also focused on the extent to which the traditional design of the judicial dais reflects outmoded notions of justice. A number of other issues are also ripe for more debate, including the extent to which courthouses are designed in ways which reflect their professed status as public or democratic spaces, and the ways in which the use of technology in courts is leading to practices which render the trial an inauthentic legal ritual.
This fascinating and original book will be of interest to socio-legal or critical scholars working in the field of legal systems, legal method, the sociology of law, law and geography, evidence and human rights, as well as to architects.