Counter-Terrorism and Beyond: The Culture of Law and Justice After 9/11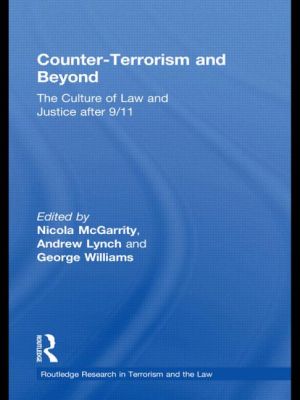 ISBN13: 9780415571753
Published: May 2010
Publisher: Routledge-Cavendish
Country of Publication: UK
Format: Hardback
Price: £125.00

Despatched in 6 to 8 days.
This book considers the increasing trend towards a 'culture of control' in democratic countries. The post-9/11 counter-terrorism laws in nations such as the USA, the UK, Canada and Australia provide a stark demonstration of this trend. These laws share a focus on the pre-emption of crime, restrictions on the right to liberty of non-suspects, limited public access to information, and increased community surveillance. The laws derogate, in many respects, from the ordinary principles of the criminal justice system and fundamental human rights while also harnessing public institutions in the broader project of prevention and control.
Distinctively, the contributors to this volume focus on the impact of these laws outside of the counter-terrorism context. The book draws together a range of experts in both public and criminal law, from Australia and overseas, to examine the effect of counter-terrorism laws on public institutions within democracies more broadly. Issues considered include changes to the role and functions of the courts, the expansion of executive discretion, the seepage of extraordinary powers and pre-emptive measures into other areas of the criminal law, and the interaction and overlap between intelligence and law enforcement agencies.
Counter-Terrorism and Beyond: The Culture of Law and Justice After 9/11 will be of interest to students and scholars of criminal law, criminology, comparative criminal justice, terrorism and national security, public law, human rights, governance and public policy.