Crown Court Index 2022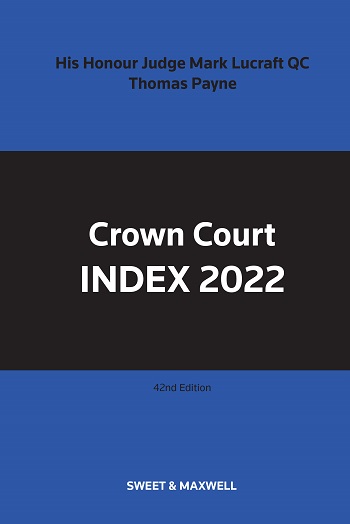 ISBN13: 9780414098770
To be Published: December 2021
Publisher: Sweet & Maxwell Ltd
Country of Publication: UK
Format: Hardback
Price: £99.00

The Crown Court Index 2022 provides a guide to common penalties and formalities in cases tried on indictment or committed for sentence to the Crown Court, as well as appeals in criminal proceedings. As with previous editions, the text has been updated to reflect developments throughout the last twelve months and includes helpful commentary to assist busy judges and practitioners.
This edition includes coverage of:
The latest sentencing guidelines issued by the Sentencing Council;
All statutory developments from the last twelve months; and
Notable recent authorities from the Supreme Court and Court of Appeal.